---
NHS Medicines Use Reviews
31st March 2017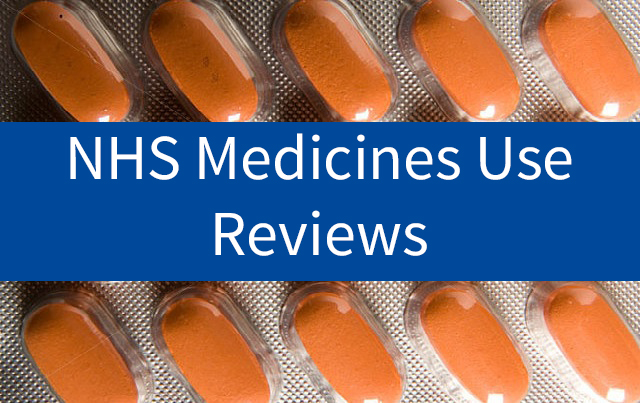 Universal Pharmacy is pleased to announce that we can now provide "medicines use reviews" to care home customers without you having to travel to the pharmacy.

A "medicines use review" (MUR) is an appointment with a pharmacist to focus on how you are getting on with your medicines. Universal Pharmacy can provide an MUR to you in your residence. It is an NHS service – you don't need to pay for it.


The MUR is done to:



Help you to find out more about the medicines you are taking


Pick up any problems you are having with your medicines


Improve the effectiveness of your medicines. There may be easier ways to take them, or you may find you need fewer medicines than before


Get better value for the NHS – making sure that your medicines are right for you prevents unnecessary waste


If you are interested in having an MUR, either for yourself or for someone in your care, please contact a member of staff on 01760 336 774 or send an email to hello@universalpharmacy.co.uk
You can read more about MURs in this patient leaflet.
---
Community Pharmacy Patient Questionnaire 2017/18
30th March 2018

Every year we undertake an annual patient survey to enable our patients to provide valuable feedback on the services that we provide.
The survey, undertaken by all community pharmacies in England, is called the Community Pharmacy Patient Questionnaire.
The report of our survey results allows us to identify the areas where we are performing most strongly, the areas for improvement and the actions required to address issues raised by respondents.
Our results for 2017/18 are provided here.
---
NHS Stoptober Campaign Launched
30th September 2016

Universal Pharmacy is proud to support the NHS Stoptober campaign, a 28-day national stop smoking challenge running in October. The campaign aims to help thousands of smokers to stop smoking with lots of free and effective support.

If you stop smoking for 28 days, you are FIVE times more likely to stop smoking for good. Universal Pharmacy staff are on hand to discuss any support you, or a relative you care for, might need to stop smoking. We'll be supplying various campaign materials throughout the month of October, but in the meantime, click the image below to learn more about the NHS Stoptober campaign